Posted: May 5, 2014
| Author: Michele Hagan
|
Filed under:
General
| Tags: ABA judicial ratings, bar association judicial ratings, harvard center on american political studies, judicial candidate michele hagan, judicial ratings, rating judicial candidates, san diego county bar association judge ratings, san diego judge election 2014, san diego judicial candidates 2014
|
Leave a comment
Michele Hagan is a fearless no-nonsense straight-shooter who tells it like it is. She is a former California prosecutor, defense attorney, and Judge Pro Tem. She has tried over 100 jury trials and supervised countless others. Michele provides
e-articles
sharing "secrets" and practical pointers with consumers and trains attorneys to avoid "trial by fire" with her company,
TRIAL READY®
. Michele also provides sought after
legal analysis
on high profile cases, hot legal topics and today's news. If you'd like to support Michele's efforts to "look under the hood", please visit her
"Speak Out"
.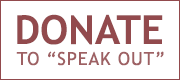 Links
Archives