Posted: September 19, 2021
| Author: Michele Hagan
|
Filed under: crime, domestic violence, General
| Tags: Brian Laundrie, domestic violence, Gabby Petito, Gaby Petito, Petito traffic stop, Petito traffic stop video
|
Leave a comment
Tragically, 22 year old Gabrielle "Gabby" Petito's remains were found today in Grand Teton National Park in Wyoming after her being reported missing for weeks. She was on a van trip with her fiance Brian Laundrie. He returned home to Florida weeks ago in the Gabby's van without Gabby. He decided not to talk to the police regarding Gabby's whereabouts, although, he has a right to remain silent. As of last Tuesday, Brian is now missing. The cause of Ms. Petito's death has not yet been determined.
Here is the full video from the officers bodycam of the traffic stop of Brian and Gabby weeks before she was reported missing. Traffic stop begins at 19:34 and was posted on youtube by Crime & Justice by Mentour lawyer. (posted here for educational purposes only).
As a former domestic violence prosecutor, may this video result in better training and response of officers in the handling of possible domestic violence situations (and Miranda rights training). Simply, my opinion.
May Ms. Petito rest in peace. My condolences to her family and loved ones.
---
Posted: May 5, 2014
| Author: Michele Hagan
|
Filed under:
General
| Tags: ABA judicial ratings, bar association judicial ratings, harvard center on american political studies, judicial candidate michele hagan, judicial ratings, rating judicial candidates, san diego county bar association judge ratings, san diego judge election 2014, san diego judicial candidates 2014
|
Leave a comment
Michele Hagan is a fearless no-nonsense straight-shooter who tells it like it is. She is a former California prosecutor, defense attorney, and Judge Pro Tem. She has tried over 100 jury trials and supervised countless others. Michele provides
e-articles
sharing "secrets" and practical pointers with consumers and trains attorneys to avoid "trial by fire" with her company,
TRIAL READY®
. Michele also provides sought after
legal analysis
on high profile cases, hot legal topics and today's news. If you'd like to support Michele's efforts to "look under the hood", please visit her
"Speak Out"
.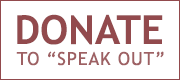 Links
Archives