Posted: May 5, 2014
| Author: Michele Hagan
|
Filed under:
General
| Tags: ABA judicial ratings, bar association judicial ratings, harvard center on american political studies, judicial candidate michele hagan, judicial ratings, rating judicial candidates, san diego county bar association judge ratings, san diego judge election 2014, san diego judicial candidates 2014
|
Leave a comment
According to a new study done by a Harvard PhD Stanford law graduate, with the support of the Harvard Center on American Political Studies, the American Bar Association's rating system for judicial candidates is part of
the problem why more women and minorities are not on the bench. The study examined 52 years of judicial ratings (1960-2012), findings published in New York Times on May 4, 2014:

(1) women and minorities are more likely than whites and males to receive lower ratings even when controlled for education, experience and partisanship, (2) Ratings are a poor tool for predicting judicial performance (no difference whether rated highly qualified or not) (3) and, taken together, the findings of potential bias and questionable usefulness point to a broken rating system. Read New York Times article on judicial ratings, "How Not To Pick Judges". 

My thoughts…If we don't let football players pick referees, why do we let attorneys pick judges? Conflict of interest, anyone?

And, if we don't have a committee to "rate" the US President or other elected officials, why do we have bar associations and the ABA rating judicial candidates?

Simply my opinion, what say you?

Read post on 10 Things To Know About Judicial Elections.
---
Michele Hagan is a fearless no-nonsense straight-shooter who tells it like it is. She is a former California prosecutor, defense attorney, and Judge Pro Tem. She has tried over 100 jury trials and supervised countless others. Michele provides
e-articles
sharing "secrets" and practical pointers with consumers and trains attorneys to avoid "trial by fire" with her company,
TRIAL READY®
. Michele also provides sought after
legal analysis
on high profile cases, hot legal topics and today's news. If you'd like to support Michele's efforts to "look under the hood", please visit her
"Speak Out"
.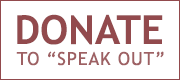 Links
Archives